Kale, corn, avocado, and tomatoes add up to a seriously delicious salad. With the optional beans, this Southwestern-Flavored Kale Salad makes a fantastic main dish salad. Without the added beans, it's a great companion to tortilla specialties containing beans—burritos, enchiladas, and the like.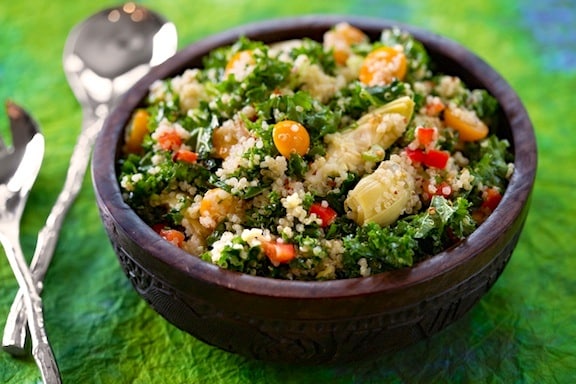 This Kale, Quinoa, and Artichoke Salad is a winning duo. Not only are they both nutritional powerhouses, they taste and look fantastic together. Cook quinoa ahead of time, and this salad can be made in a snap.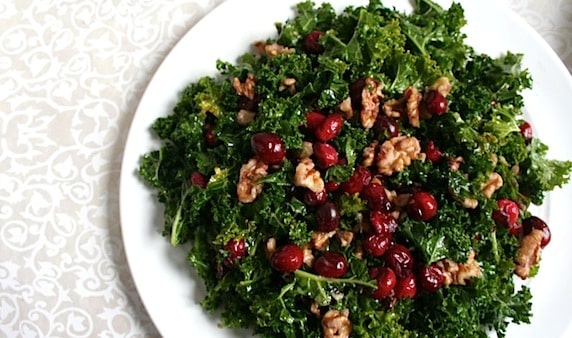 If you want an easy way to add some greens to your holiday table, this salad is for you. This Cranberry Kale Salad makes a moderate amount as everyday fare, so if you'd like a larger portion to serve at holiday meals, the recipe doubles or triples easily.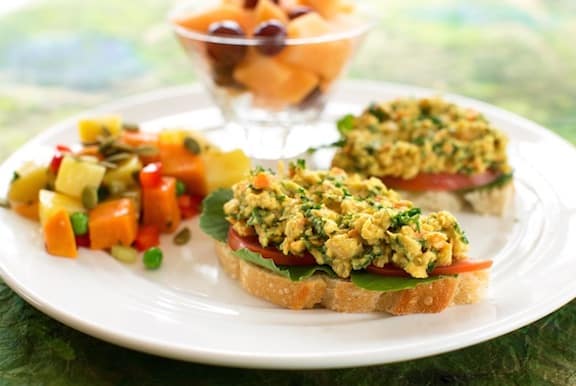 This Chickpea and Kale Sandwich Spread is a combination that makes a great spread for bread, a filling for pita bread or a wrap (along with some tender lettuce and sliced tomatoes), or layered scoop of it on a sturdy flatbread and served open-faced.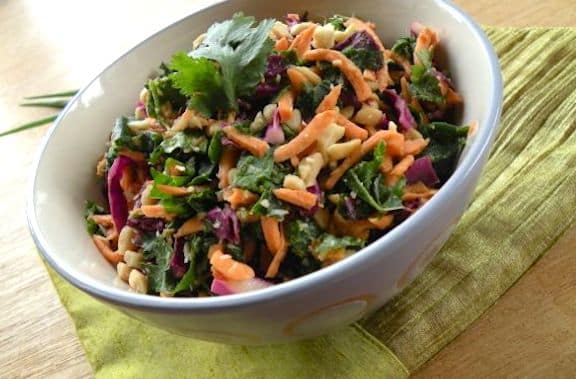 This Raw Sweet Potato and Kale Salad with Coconut-Lime Dressing (two veggies more commonly eaten cooked) is amazing. A small amount of red cabbage is added for color and crunch, and the coconut oil and lime dressing ties it all together.