Are you dreading the annual ritual of the kids collecting candy, then having to argue with them about how much they can have and how to avoid those dreaded sugar highs (and future dental bills)? Here are some fun Halloween treats that the kids will love, and which won't send shivers up your spine. For more tips and ideas, see also Leslie Cerier's Healthy Halloween Treats . First up, Kathy Hester's creepy "bats and cats" chocolate graham crackers . They're completely vegan and better for your kids (and you!) than all the sugary candies.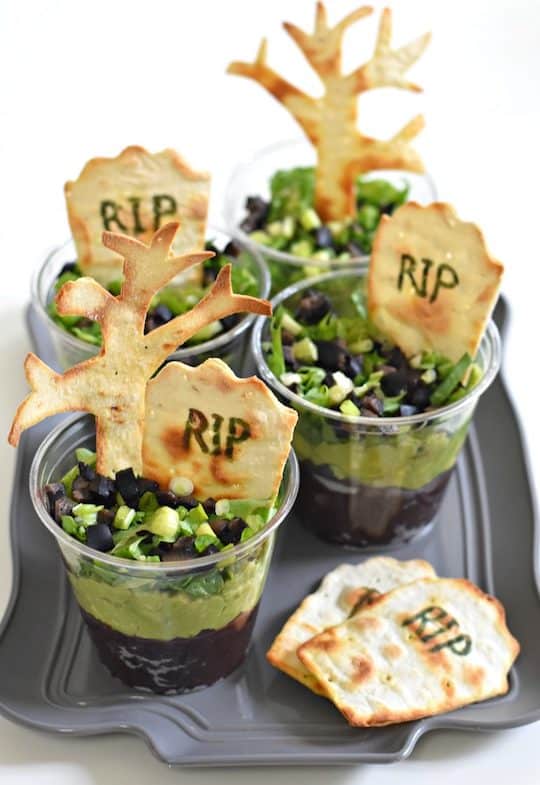 Graveyard Taco Cups from Forks and Beans are ghoulishly good, proving you don't need sugar to have a devilishly good time.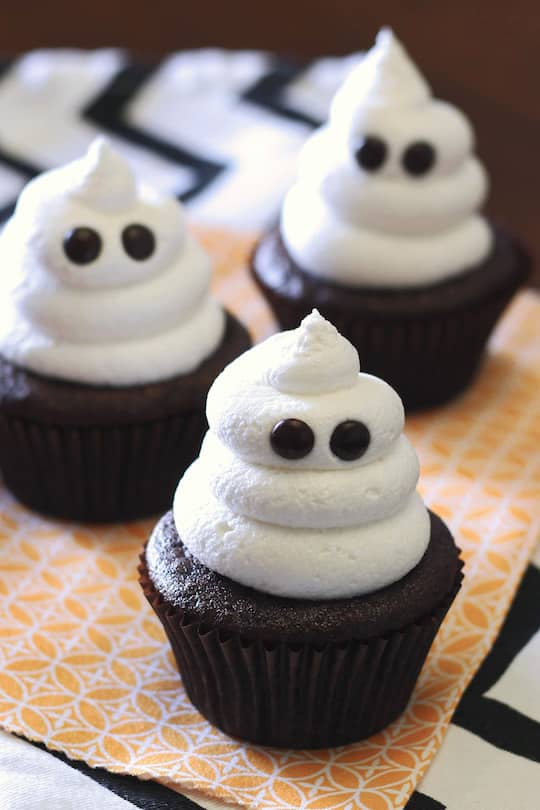 Sarah Bakes Gluten-Free's Ghost Cupcakes are not only GF but vegan, too. So there's not a "ghost of a chance" that you'll run into allergy issues with these cuties.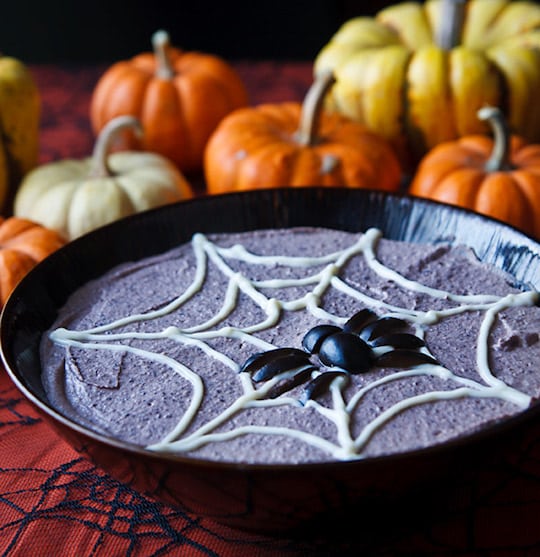 Susan Voisin always manages to "scare up" tasty treats no matter what she makes, and she doesn't disappoint with her Spooky Black Bean Hummus.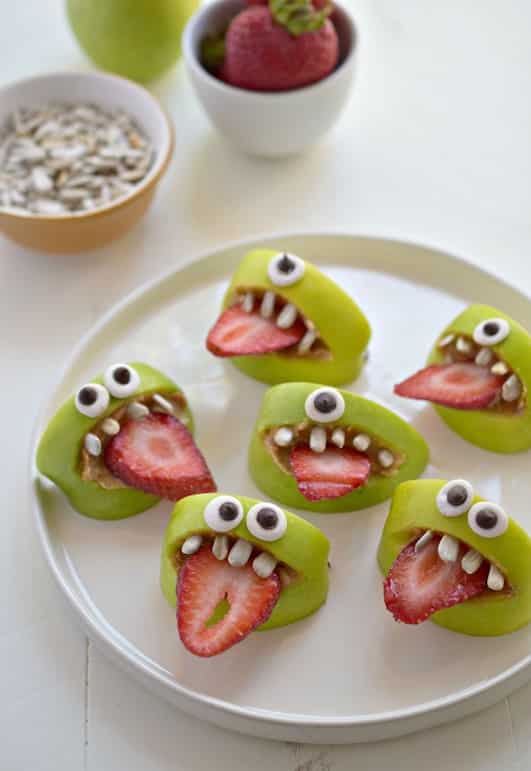 Back to Forks and Beans with these Silly Apple Bites . Better than candy apples, and easier, too!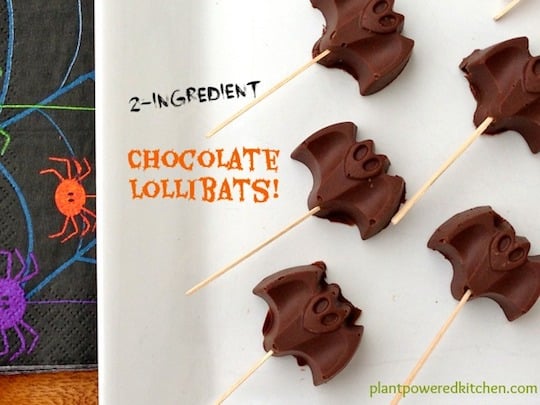 Dreena Burton has a knack for feeding the whole family (while they hardly realize they're eating healthy). Her chocolate bat lollipops have only two ingredients, and couldn't be yummier.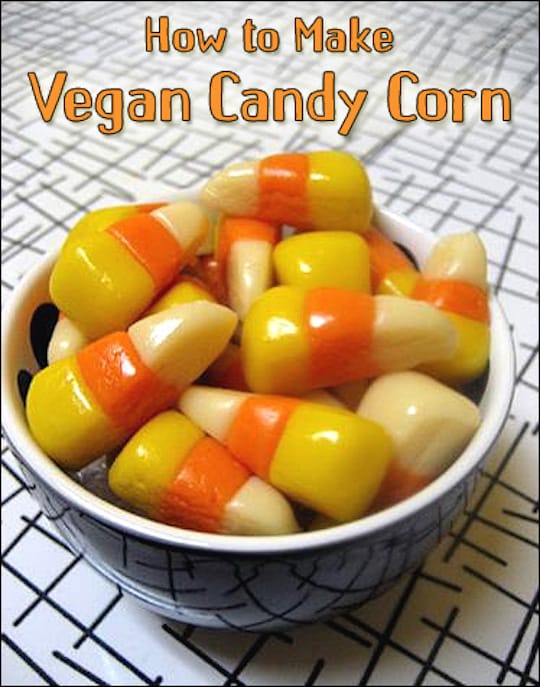 What's Halloween without candy corn? It's a little more ambitious (but not difficult), so learn how to make Pop Sugar's lower-sugar, cleaner Vegan Candy Corn .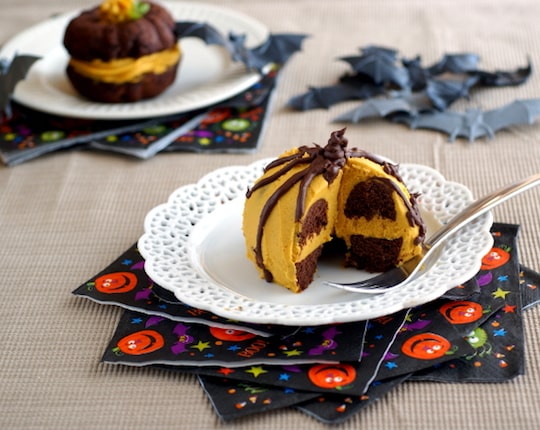 Don't tell anyone that Ricki Heller's Halloween Whoopie Pies are filled with healthy ingredients. They taste as decadent and luscious as they look.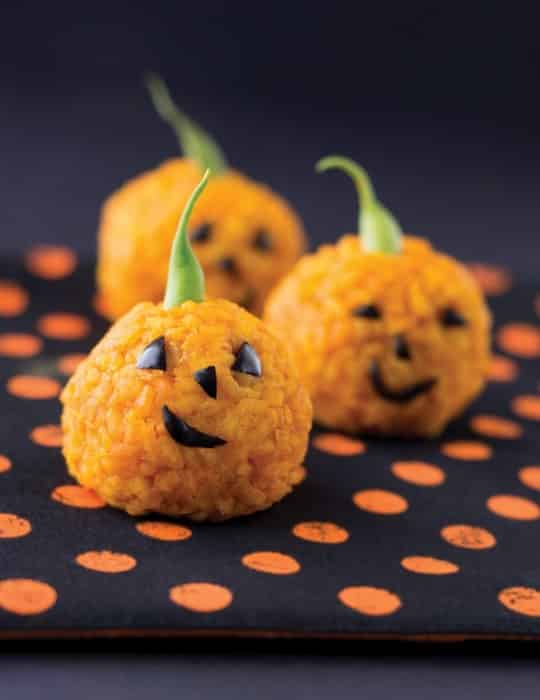 Carrot Rice Jack O'Lantern Bites from Apron Strings are another savory and very easy treat, a perfect light dinner before going out trick or treating.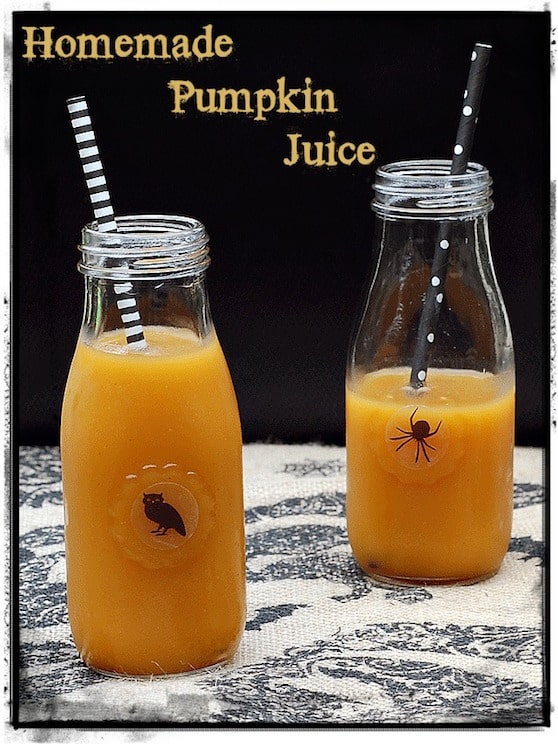 And now we need something to wash everything down, so we come full circle to Kathy Hester and her recipe for Pumpkin Juice. Close your eyes and pretend you're at Hogwarts!