Shopping at farm markets gives you access to the best of local, seasonal produce and is just plain fun. That's the story in a nutshell! If you want dig deeper into why getting your produce at these kinds of local marketplaces is a great idea, read on. And for some great how-to's, see Make the Most of Produce Shopping at Farm Markets.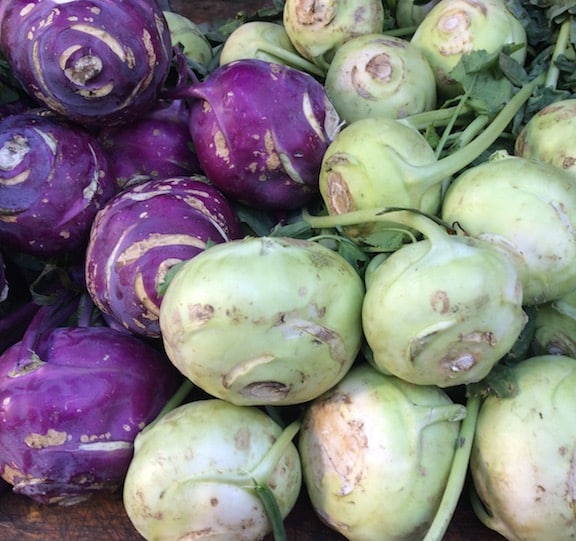 See that sustainability isn't just a buzzword: Many of farmers who sell their wares at farm markets are overturning the model of industrial, mono-cropping agriculture. Things we don't like think about — food irradiation, the use of sewage sludge as fertilizer, and GMOs — are unlikely to be part of the model of smaller-scale and organic farming. Industrialized agriculture makes use of dozens of pesticides and fumigants that are harmful to farm workers and consumers (especially children) not to mention the air, water, and soil. Bottom line: Organic is better for your health and the earth.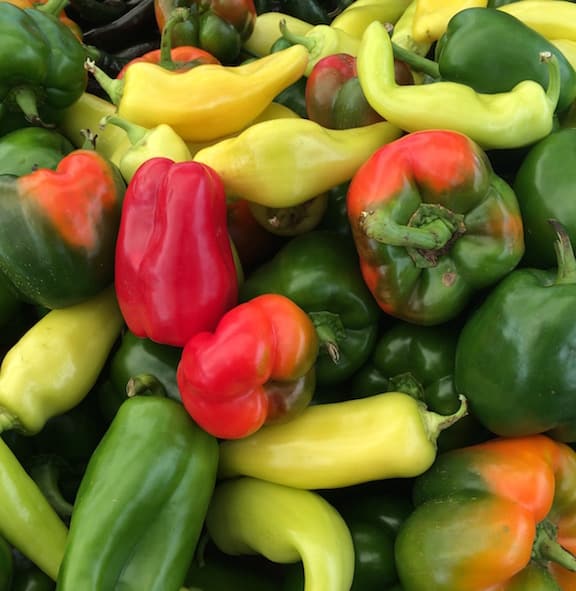 Support local economies: It's nice to know that the food you buy at farm markets supports communities and residents that live within a few hundred miles radius of where you do. Ironically, the best farm markets are in urban areas — think of the Greenmarket in NYC's Union Square. The prices are actually lower at these kinds of large city marketplaces, because the farmers have a lot of competition and can enjoy economies of scale.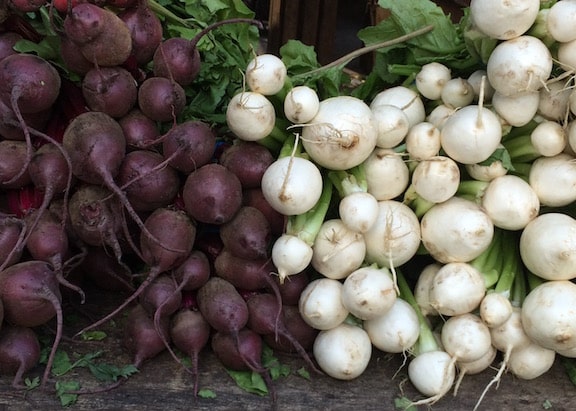 Reduce your ecological footprint: Produce at farm markets, for the most part, isn't trucked and flown in from thousands of miles away. That's the point of it! Think of all the fuel and energy saved when food comes from a local source — and don't forget, food needs refrigeration when it's been shipped thousands of miles — that's an energy drain, too. We can't always shop local; farm markets aren't year-round. But making the most of them whenever possible makes a difference.
Eat seasonally: Now that almost any kind of produce can be bought at your local grocery store any time of year, we've grown even less attuned to the pleasures of eating seasonally. Seasonal produce inspires comforting rituals that can be enjoyed by family and friends — pick local strawberries in early summer, then make jam to enjoy all year. Buy local organic apples in the fall and make pies and apple butter. Seasonal eating is about sensual pleasure, but it also ties in strongly with reducing your ecological footprint, above.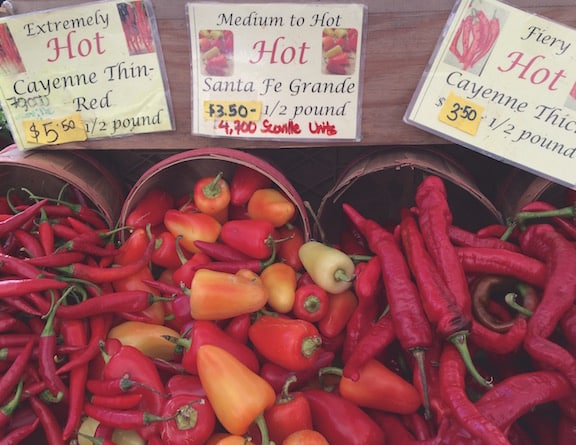 Enjoy variety, variety, and more variety: At farm markets, you'll come across produce that you may never see in a grocery store: Fruits and vegetables of every hue (purple seems to be big this year — a splashy new shade in carrots, long beans, kohlrabi, and more!), squashes of every stripe (literally and figuratively), peppers of every flavor, from sweet to explosively hot. As Michael Pollan has famously stated: "Eat food. Not too much. Mostly plants." Farm markets are in inspiring way to get more plants into your daily fare, and make the earth a better place at the same time.
You may enjoy these related posts: