What better time of year to make the switch to vegan than in January? That's how the Veganuary movement got its name. Explore this fantastic organization for resources, recipes, and community, to help you  transition to a plant-based diet.
From the founders:  "There are so many reasons people decide to try vegan. For most, a love of animals is the catalyst. Some people want to feel better about themselves and the impact they make on the world. Others would like to set themselves a challenge, and many combine Veganuary with their 'New Year's Resolutions' and see trying vegan as the healthiest start to the year. Whatever your reason, we're here to support you.
So try vegan for a month and discover a whole new world of taste and flavor. We guarantee that, by the end of the January, you'll feel fantastic!
1) Sign-up at Veganuary.com and receive our regular newsletters packed with fantastic offers and advice.
2) Get to the supermarket. We've even provided the shopping list! Veganuary's created a list of pantry essentials to ensure participants have a kitchen full of wonderful ingredients for the month ahead. ( http://www.veganuary.com/starter-kit/vegan-food-essentials /)
3) Start experimenting. Explore the range of different plant milks out there, try some dairy-free spreads and stock up on those tasty staple products. We're all huge fans of almond milk at Veganuary HQ!
4) Plan some meals. Veganuary's recipe pages (and lots more here on VegKitchen , of course!) are packed with inspiration. With hundreds of recipes, 15 different cuisine types, quick and easy dishes, everyone will find something that tickles their taste buds and their culinary abilities!
5) Scope out your area. What veg-friendly restaurants are nearby? Where can you buy some specialty vegan products?
6) 'Veganize' your favorite dishes. During the transition phase, it can be tough breaking those old habits and keeping things familiar can help. So, if it was burgers that you loved, find a replacement or cook a cruelty-free version. Spaghetti bolognese, lasagne, pizza, there are vegan versions of all of these!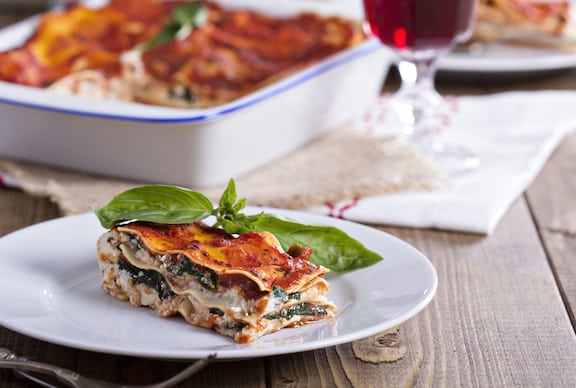 7) Make sure you're replacing the protein in your diet. When people are new to vegan food, they often resort to cooking their old dishes but without the meat. Eating only vegetables and carbs is going to leave you hungry and, if you're like us, we don't fare well on empty stomachs! So include protein-rich foods with every meal: beans, peas, nuts, soy (that includes, tofu, tempeh, veggie mince/burgers/sausages), quinoa or seitan.
8) Think ahead. if you know you're entering non-vegan friendly territory, take some snacks or packed lunch with you. Double up on your evening dinner and use the leftovers or make up some sandwiches to take. Keep your bag and desk drawer stocked with snacks: nuts, Nakd bars, fruit, and crackers are brilliant for keeping you going.
9) Keep motivated. Having a strong motivation is so important to keep you on the vegan-wagon. For some people, watching undercover footage of life on factory farms is a great reminder to ditch that chicken burger. For others it might be focusing on the health benefits, or reducing their carbon footprint. Veganuary's Vegan Start Kit helps a lot.
10) Like Veganuary's page on Facebook. And join the group to gain amazing support from existing vegans: facebook.com/veganuary and facebook.com/groups/veganuary .