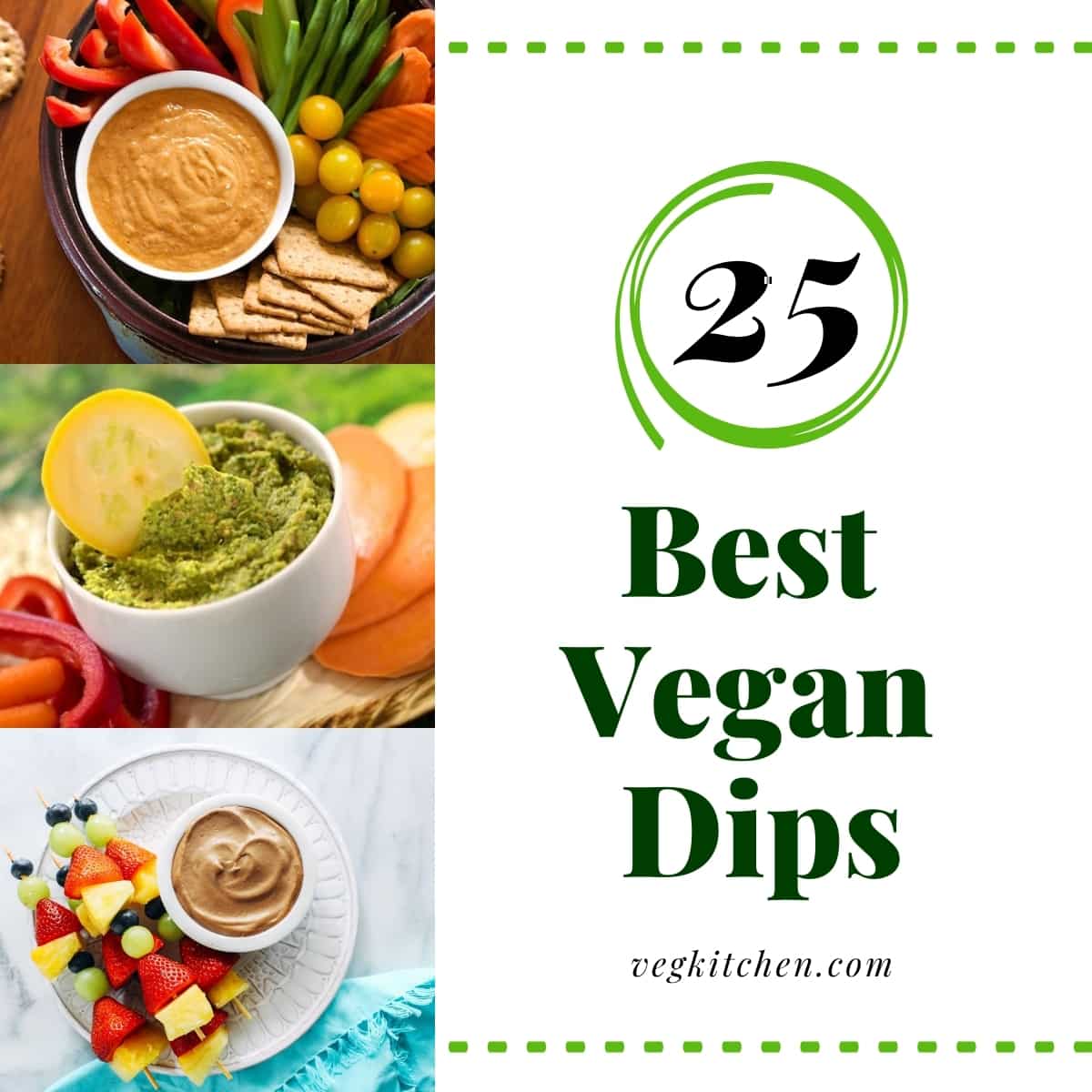 It can be tricky to find a completely vegan dip that truly delivers. But how else are you going to serve all of your tasty chips, crackers, and crunchy veggies?!
Not to worry, this list of the 25 best vegan dips has your back. There are plenty of dip varieties to choose from here, from guacs to bean dips to non-dairy quesos!
The Best Vegan Dips
Here are my picks for the best vegan dips - judged by a vegan chef and cookbook author!